---
Travel Guide
---

'Azumino is known of having numbers of clear rivers
@originated in Japan Alps.
@You can easily find many nostalgic water mills at riverside
@at riverside of Yorozui river near Wasabi (Japanese horseradish) Farm.
Azumino-city tourist information
---

'Ivy vine covered Rokuzan art museum
@is located within five munites' walk north from Hotaka station.
@The sculptures by Ogiwara Rokuzan who studied under Rodan
@are the main exhibition there.
---

'There supposed to be hundreds of Dohsozin.
@( a symbol of people's prayer for various meaning such as safe trip or happy life)
@Many people come to see them
@in addition to their scenic tours of Japan alps.
---

cKappa Bridge in Kamikochi.
@You can have one day trip to Kamikochi from No Side.
@Traffic is limited to public bus or taxi from Sawando area year around.


@
---

'Kurobe Dam is the gateway to the Tateyama-Kurobe Alpen route.
@One hour driving from No Side to Ohgizawa.
@From there use a trolly bus, a cable car, or a ropeway to Mrodoh,
Tateyama Mountains.
@This is a journey through glorious alpen scenery over 3,015m. high.
---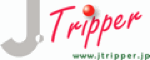 'J.Tripper is the first private tour agent in Tokyo to specialize in providing high quality English-supported guided tour catering hundreds of destinations to the diversifying needs of individuals coming to Japan.